5 Tips On How To Spot A Fake Online Casino
Online casinos have been attracting more and more attention in recent years, yet we cannot deny that they have also attracted many scammers. And with new online gambling platforms popping up every day, we must pay extra attention to try and avoid fake websites that can potentially scam us for our money!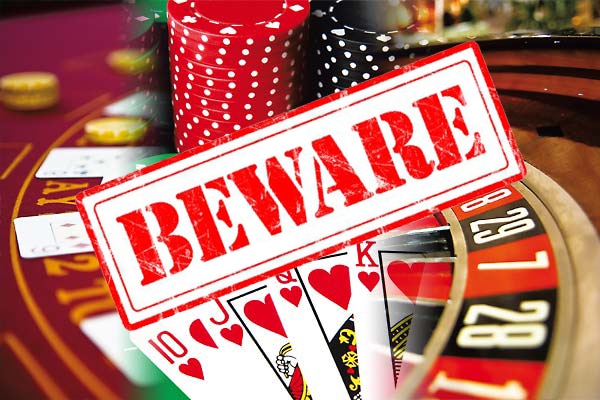 Here are 5 tips to help you spot a fake online casino;
No Licence
This should be your first warning bell! An online casino must have a license to operate. You can usually find out about their licence if you check the bottom of their home page. Casinos can be licensed based out of your home country, or alternatively, many online platforms are licensed in Malta and Curacao. A gambling licence from these two locations is considered good but a licensed casino base out of your place of residence is considered even better! If the Casino appears to have no license, you better run!
Confusing Terms & Conditions (T&C's)
Every reputable online casino has a dedicated section called T&C's. In this section, you can find valuable information about the terms and conditions of the offered bonuses. Promotions and bonuses are used by online casinos to attract new players and sometimes this can trick people. If you decide to accept a bonus always make sure to read to terms carefully.
Bad customer service
Customer service is very important in any casino since it is a service offering trained personals to assist players on technical or payment issues, explaining rules of play, or in dealing with disputes. Depending on the casino you choose, check what kind of customer service they provide. For instance, if a platform provides 24/7 customer service and offers several means of communication such as live chat, this makes them more trustworthy and accountable for their platform. 
A wide selection of games
All trusted casinos will offer a wide variety of games to entertain their players. For example, slot games should be plentiful. More importantly, you should expect the games to be created by trusted providers such as NetEnt. Be careful with casinos that feature games from software developers that you've never heard about before and can't seem to find anywhere else – this might be a scam!
Slow Pay-outs
One of the most important features of a reputable online casino is that the pay-out happens regularly. Why would anyone want to wait for a week or two for their money when they can cash-out every couple of days. Another tip regarding payments is that make sure your preferred casino accepts a variety of payment methods. 
Read more about online casino below: